Business Loans Australia
:: Calculators
Truck Loan Repayment Calculator
Use this calculator to estimate monthly repayments on a truck loan
Truck Loan Details: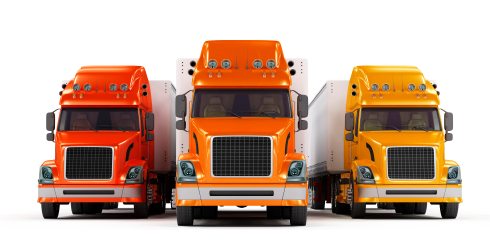 Important!
Truck Loan Interest Rates differ from lender to lender and will depend on your individual circumstances (credit history, employment status, age, etc.). To find out if you qualify ... and for a free, personalised interest rate and repayment quote, please CLICK HERE
Truck Loan Amortization Calculator
The following amortization graphs detail month-by-month data on the progress of the proposed loan. The first chart below examines the reducing loan balance over the course of the finance contract term. The second graph illustrates the portion of each monthly repayment allocated to payment of interest vs principal reduction.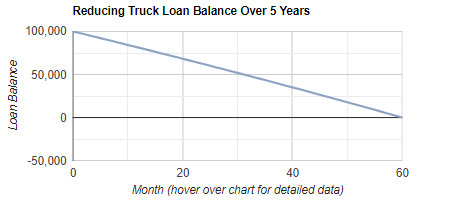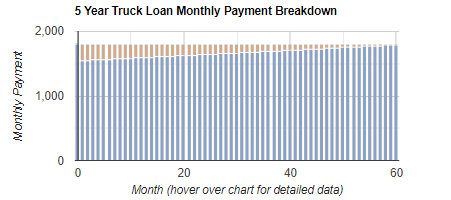 The Truth Behind Payday Loans


There's a lot been said about payday loans. Many claim that the interest rates charged are outrageous. Others say that they are the only source of finance available for those with less than perfect credit score. There is a bit of truth in both claims but there is much more to payday loans than meets the eyes.

- read more
Managing Credit Card Debt


If your credit card debt is starting to get out of control - or you simply want to know how to avoid potential credit card pitfalls, you are not alone. Managing credit cards is a problem faced by many who are now drowning in an ocean of debt. Here are some simple strategies that may be of help.

- read more
Car Leasing


Leasing is an often misunderstood car financing option so, in response to subscriber feedback, we've included this article to help give you a better understanding of what it is and how it works.

- read more
Police issue warning about bank scam


Nov 20 :: Melbourne police are warning people about a scam in which fraudsters pose as bankers and ask for money.They say they cold call customers and tell them they have been overcharged in fees...

read more
Reserve Bank leaves interest rates steady


Apr 04 :: The board of the Reserve Bank of Australia has left interest rates unchanged at 4.25 per cent at its monthly meeting today, as widely expected.The decision leaves the official cash rate...

read more
Big banks not too profitable: RBA


Feb 25 :: The governor of the Reserve Bank says the Australian banking sector is not too profitable.Appearing before the House of Representatives Standing Committee on Economics, RBA governor Glenn...

read more
Consumer Credit Code:
An act of Parliament that governs the relationship that exists between borrowers and lenders.